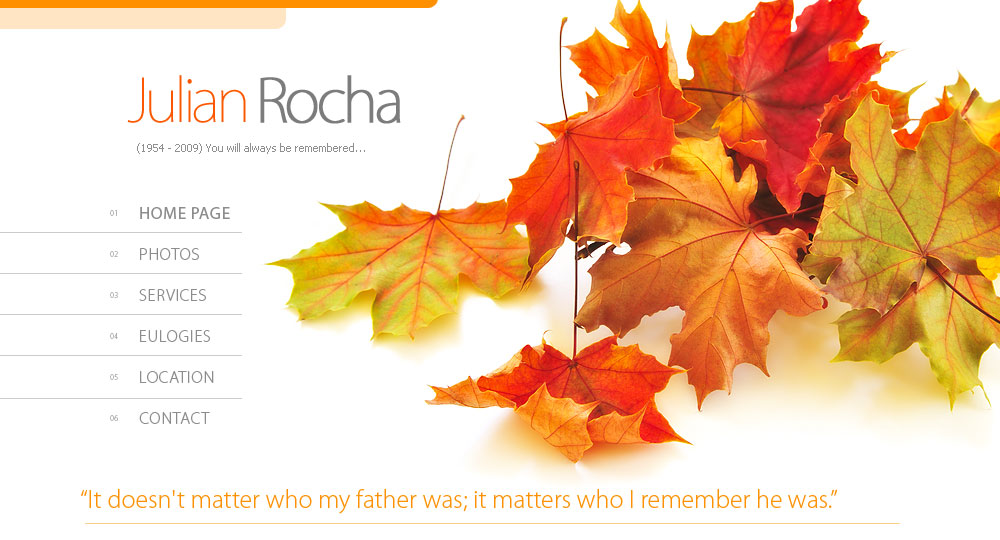 Welcome

This site is dedicated in loving memory to our father Julian Rocha who left us all too abruptly and unexpected. He is survived by his children Wesley Rocha and Melissa Rocha. He leaves behind two beautiful grandchildren Julia Rocha and Jonathan Rocha.

He was born to Maria Rocha on August 8th, 1954.

He was a loving father that provided childhood memories that will last us forever. He always took every opportunity to educate us while having fun. He loved sports, billiards, music and shared them with us all.

Our father Julian Rocha will forever be missed and always loved.

Comments
Julian Rocha a dear friend, son, cousin and father left us all too abruptly and unexpected.
Our prayers and thoughts are with his friends and family during this time.