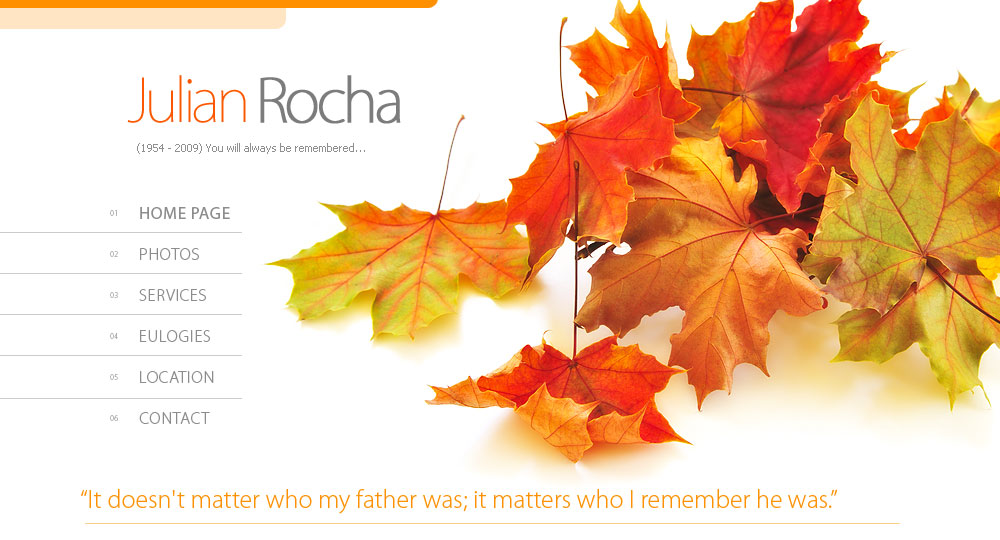 Photos
Click here for a slideshow Doreen made with many photos scanned from a collection of photo albums.
More Galleries
View photo galleries below.
Julian Rocha a dear friend, son, cousin and father left us all too abruptly and unexpected.
Our prayers and thoughts are with his friends and family during this time.